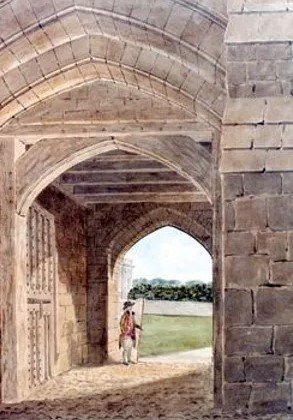 Humphry Repton & Stoneleigh Abbey
Humphry Repton was born in 1752 in Bury St Edmonds, Suffolk. He grew up in Norwich and was eventually set up in business by his father.
When his business failed, Humphry upped sticks and moved his family to the countryside. At the age of 36 he embarked on a new career as a landscape designer
A talented writer and a skilled amateur artist, Humphry had a working knowledge of plants and the countryside and a skill for forging contacts.
His first commissions came from local landowners but over the years he began to receive prestigious engagements for important estates.
In 1808 Reverend Thomas Leigh invited Humphry Repton to Stoneleigh Abbey to suggest improvements to the grounds, as Repton had already worked on the Leigh land at Adlestrop. For many weeks Repton stayed as a guest of Reverend Leigh. During his stay he would take measurements, paint what he saw and walked the surrounding lands. He then took his paintings home to see what improvements could be made.
In 1809 Repton returned to Stoneleigh Abbey with his portfolio, which has now become known as the Red Book, with his suggested improvements that could be made which could enhance the natural beauty of grounds.